*CONGRATULATIONS to the 2017 LHS Symphonic Band for earning a Division 1 rating (Superior) at Festival!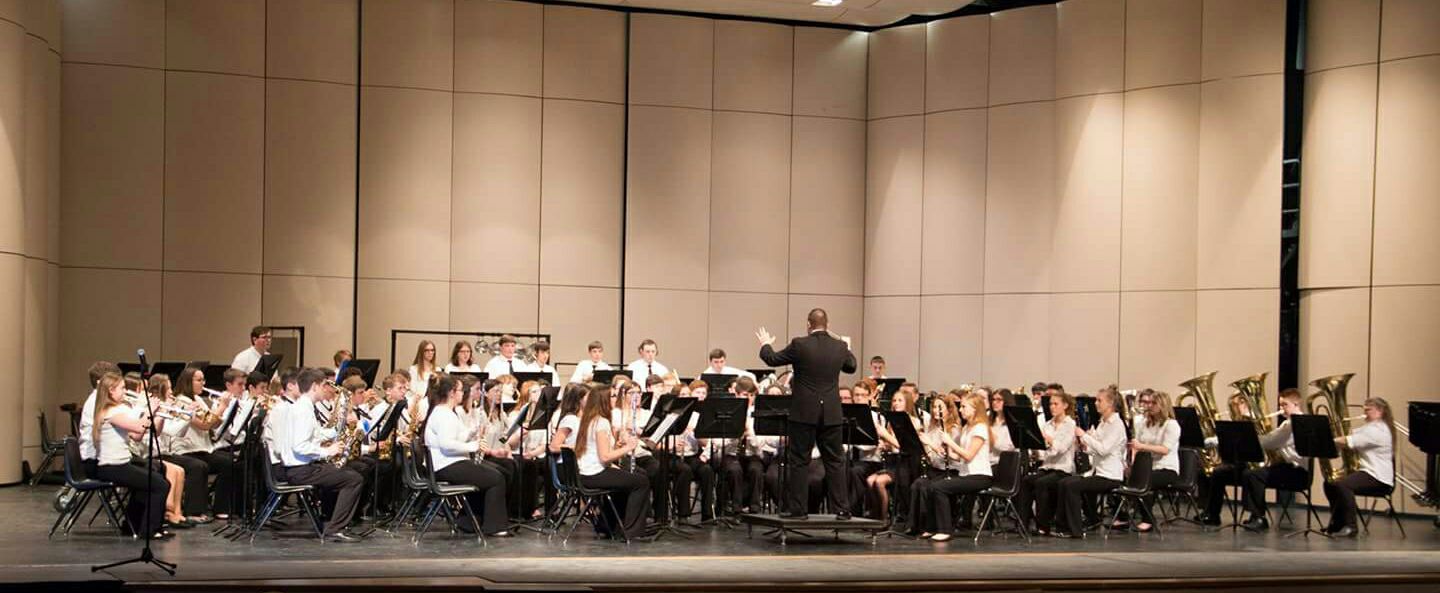 Symphonic Band Introduction
The Leslie High School Symphonic Band is a prestigious ensemble that demands a great deal of maturity from its members to be successful. Its priority is to develop students' musicianship and ensemble skills while educating them on music literature that most would not be exposed to outside of this class. The LHS Symphonic Band upholds a long tradition of performing challenging, yet entertaining repertoire. Our concerts typically have something for everyone, from traditional marches to moving ballads to cutting edge, modern compositions that will leave you in awe. With consistent superior scores at MSBOA Festivals and a high level of expectation from our community audiences, this group always strives to perform at the highest level possible, both in rehearsal and on stage. This ensemble also offers unique traveling opportunities for its members, having recently performed in St. Louis, New York City and Chicago.
Sign up for symphonic band reminders! via Text: Text @leslieband to (517) 721-7523
via Email: Email leslieband@mail.remind.com to subscribe
Performance Schedule
(2017/18 school year)
12/20 - Holiday Concert - 7pm
2/28 - Pre-Festival Concert - 7pm
3/1 or 3/2 - Location and Details TBA
5/16 - Spring Concert - 7pm
6/1 - Graduation - 7pm